Celebrating people at the heart of North Worcestershire business community
We are delighted to announce the return of North Worcestershire Business Awards. For 2021, we have created a different kind of awards to reflect the new world that is emerging.
The 2021 North Worcestershire Business Awards are about recognising the individual or the team who have 'gone the extra mile' or 'made a real difference' at the heart of business.
 Our intention is to celebrate outstanding people at the heart of our business community.
This is an opportunity for business owners to nominate and celebrate their employees and/or team contributions over the last 12 months.  Anyone who works within or outside the area can nominate an individual or a local business that has stood out in these challenging times.
North Worcestershire Business Awards: Celebrating the rising stars of North Worcestershire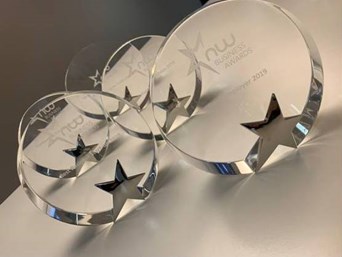 The first ever North Worcestershire Business Awards were launched in 2019 by North Worcestershire Economic Development and Regeneration (NWedR) and North Worcestershire Business Leaders (NWBL).
The awards evening took place on Thursday 28 November 2019 at Hogarths Stone Manor Hotel with more than 170 business leaders from across North Worcestershire attending!
North Worcestershire based businesses were invited to be involved in these prestigious awards – as sponsors, nominators and as potential award winners!
Take a look at last years event including the amazing gallery and highlights video.