Celebrating people at the heart of North Worcestershire business community
North Worcestershire Business Awards: Celebrating the rising stars of North Worcestershire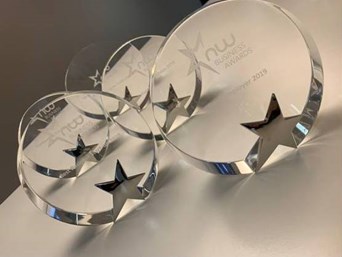 Business leaders from across North Worcestershire attended the 2021 North Worcestershire Business Awards 'celebrating people at the heart of business' in the area. Seven winners took home beautiful crystal trophies from the prestigious awards dinner held at Hogarths Stone Manor on Thursday 25 November.
Twenty finalists were highlighted during event which was organised by NWedR (the shared Local Authority service representing Bromsgrove, Redditch and Wyre Forest) and NWBL (North Worcestershire Business Leaders).  BBC Presenter Joanne Malin was the event host.
Welcome to North Worcestershire Business Awards
Highlights
View the highlights from the 2021 NW Business Awards!